blender is a cloud-based e-lending platform that is compatible with a wide range of markets, cultures, and languages. The platform is fully mobile and web based. Technologically sophisticated, yet simple and easy to use. The platform assists credit organizations in making key underwriting decisions faster, streamlining operation processes and digitalizing the complete loan process from marketing to collection.
The e-lending platform is designed and built to handle large volumes of loan requests, in a lean online or offline process, targeting high percentage of completed loans applications and approvals, while reducing the defaulted loan rate.
Why blender's Platform?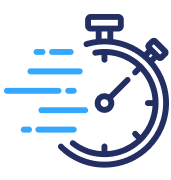 Time-to-market
Go to market immediately with a proven product that is in use worldwide daily by various financial institutions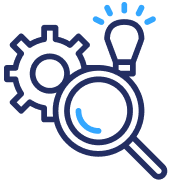 Save R&D resources
blender's e-lending solution covers all market credit product modules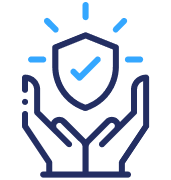 Trusted Advisor
Leverage blender's expertise in managing banking operations in various countries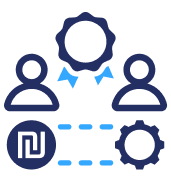 Move fast forward
Our expert team will work with you to introduce new credit products to your market, helping you create an impact and value to your customers
POS
Mobile APP
Dealership
Commerce
API
Website
blender's e-Lending
Platform
Car Loan
Cash Loan
Medical Loan
BNPL
SME Loan
Real Estate Loan
Know your customer and portfolio risk
The blender platform is using various Big Data, Data Mining, Machine Learning, Financial Parameters, Credit History, Behavioral Economics, Socio-Demographic, And Statistics data points. All these allow the platform to make a personalized underwriting decision for the customer while determining a competitive interest rate, which reflects the customer's inherent risk of credit default (PD - Probability of Default).
blender has collaborated with top credit risk officers to create an innovative analytical tool designed to monitor and display real-time credit portfolio risk status. With our cutting-edge software, businesses can gain comprehensive insights into the risks associated with their credit portfolios and take timely actions to mitigate potential losses. Our tool is designed to be user-friendly, reliable, and efficient, providing businesses with accurate information that can help them make informed decisions about their credit risk management strategies.
blender E-Lending Platform includes
Anti-fraud System

Credit Risk System

Compliance management

Training & Support

Fast tools to easily setup frontend credit marketing solution (desktop/mobile)

End-to-end online lending process modules

Back office system

Back-end integrations to 3rd parties
Our Business Partners and the Platforms we are integrated with